LATEST PROMOTION
1. EECP
® is available in SEHAT now!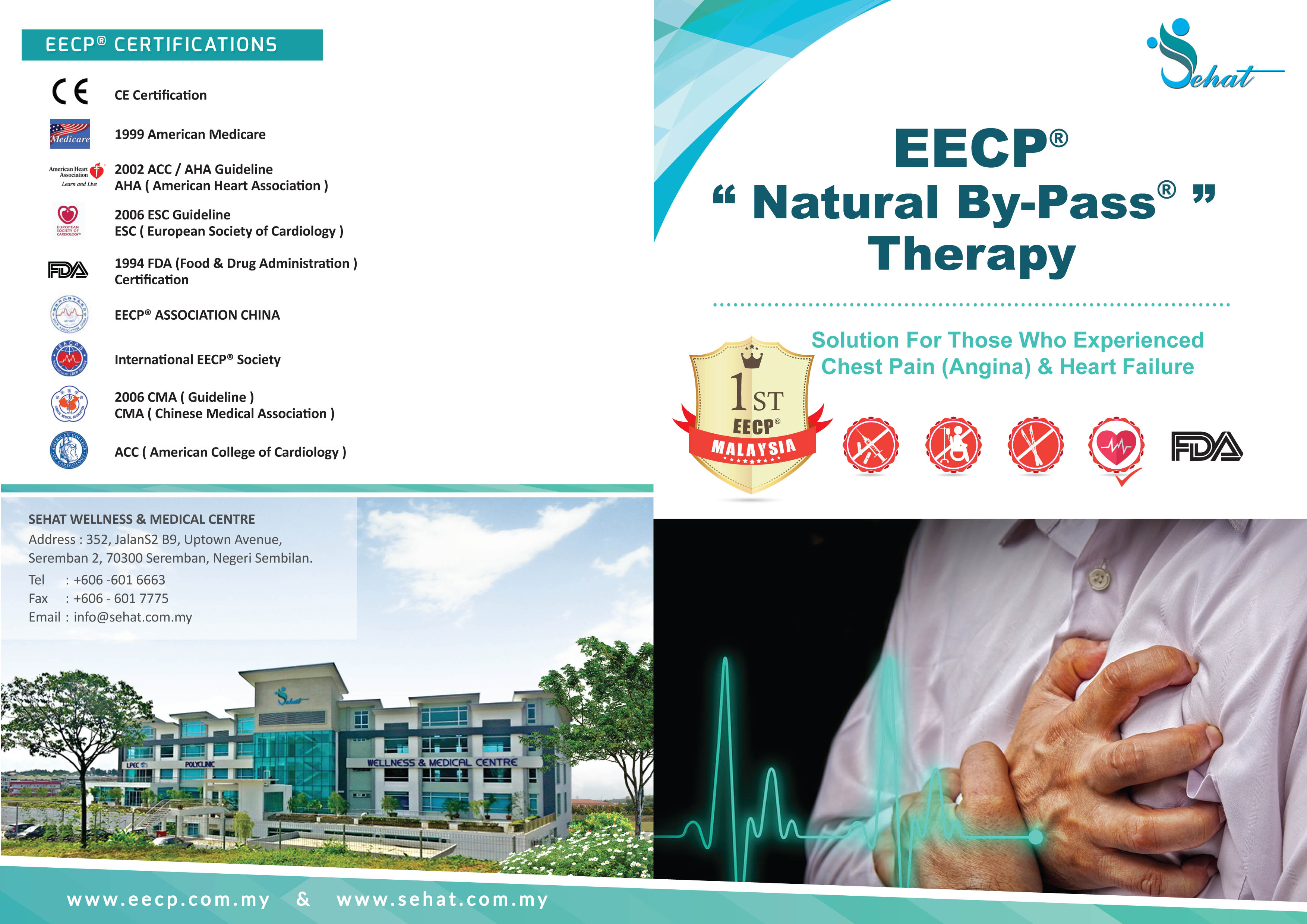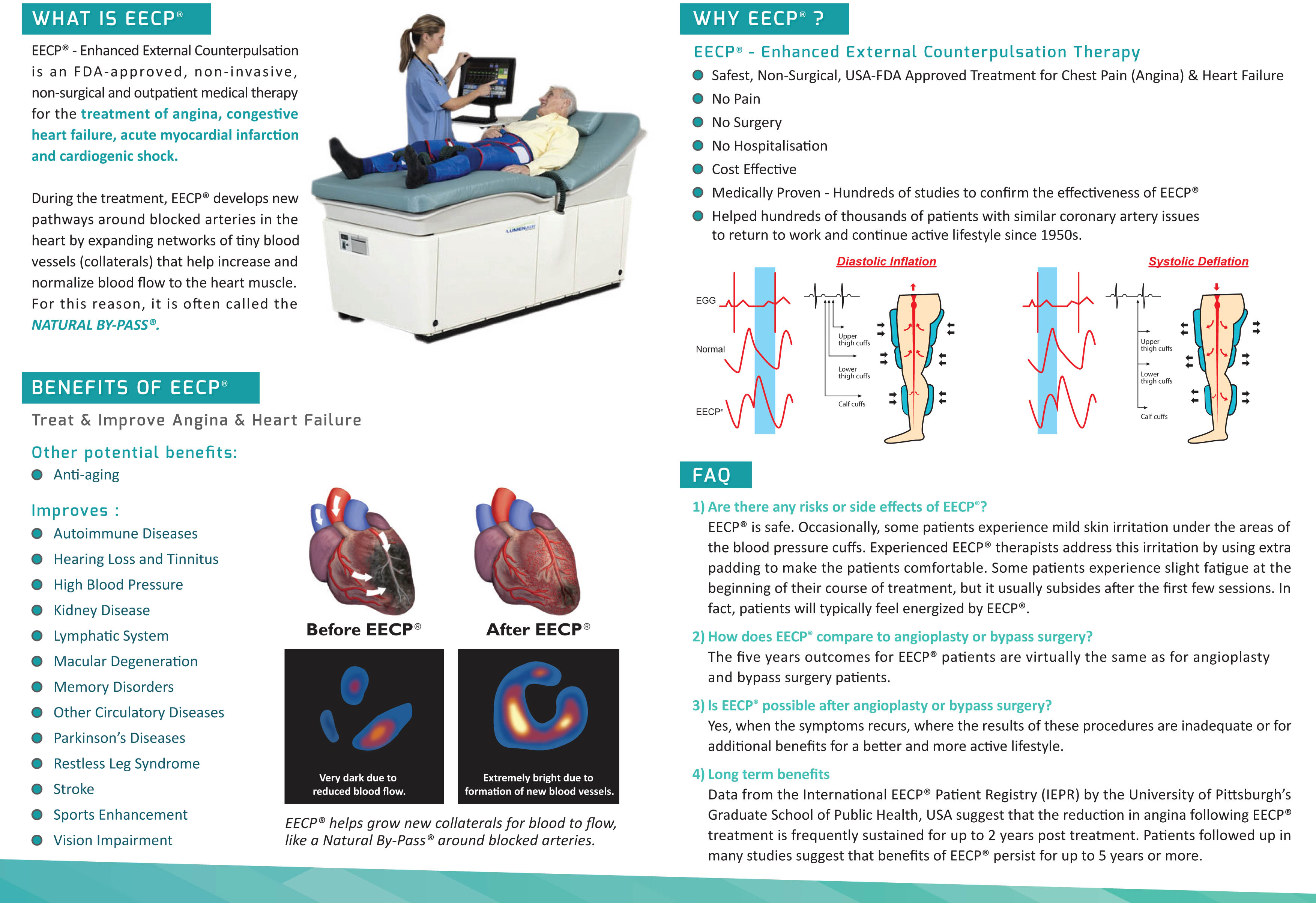 1. How do I personally know that
EECP
®
treatment has helped me?
a. Patient would have fewer or no angina.
b. Patient can walk further without chest pain.
c. Episodes of angina would be less painful.
d. Patient can return to work and can participate in their active lifestyle once again.
e. Patient would be more energetic and confident.
2. Would
EECP

®

help promote longevity and wellness?
- The foremost degenerative process is age and can be defined as a reduction in
- Since
EECP
®
has bee shown
to increase the level of circulating stem cells, it is likely to slow
- By keeping the blood flowing to all organs
oxygen and nutrients delivered to the cells,
which helps "keeps them alive".